Fossil Creek Feature at Field Day
Neil and Rose Sanderson gave a compelling presentation at the genetics field day held at Blair and Jane Smith's 'Newhaven' property in May 2016. Guests were updated on the latest Fossil Creek Angus Stud developments and the impressive productivity that the breeding herd are demonstrating on the Newhaven hill block.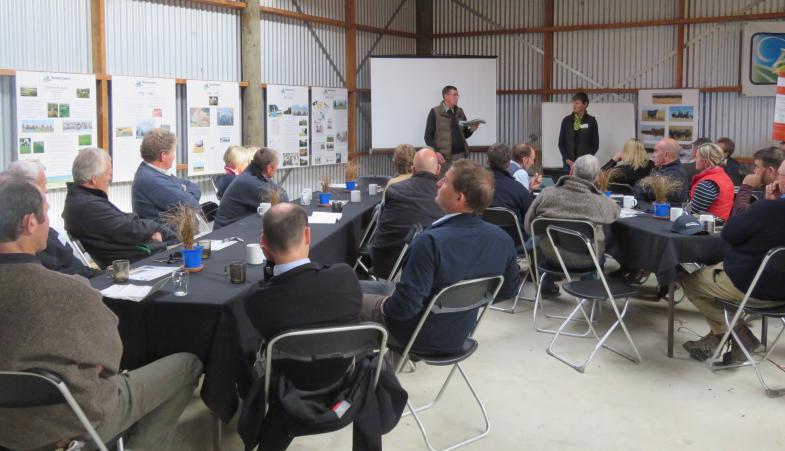 This venue was chosen to make the official announcement of the new Fossil Creek Entity - of which Blair and Jane Smith become 50% partners in the stud - so it is onwards and upwards for this dynamic team.