Fossil Creek Genetics in South America

In 2006, a visit to New Zealand and Fossil Creek Angus by Specialist Uruguayan Reproduction Veterinarian, Dr Guillermo de Nava Silva and his cousins Ariel and Rodolfo, beef farmers from Salto in Northern Uruguay began an adventure. Now in its 6th year ,the programme has resulted in several hundred carefully selected embryos from Fossil Creek dams being exported to Uruguay and successfully implanted. The Silva Leggire brothers farm 4 large and extensive properties in the Northwest of Uruguay. The beef breeding systems on the four farms are extensive and run mainly on native pastures.
Over 3000 females are calved down annually with most being inseminated to carefully selected bulls with traits strong in maternal attributes but most of all a high emphasis on fertility and survivability on the native grasslands are requirements.
The donor females selected each year at Fossil Creek are carefully screened but must maintain strict structural soundness criteria. Most are older cows with proven breeding records in New Zealand and many have sold top commercial sons in the Fossil Creek Angus sales or even herdsires to other Angus breeders.
Now into its 6th year the project continues to produce successful results. Calving rates from the embryos have been consistent around 60% from the commercially managed recipient cows.
Bulls are being sold throughout Uruguay with very good customer satisfaction being reported.
A few photos below...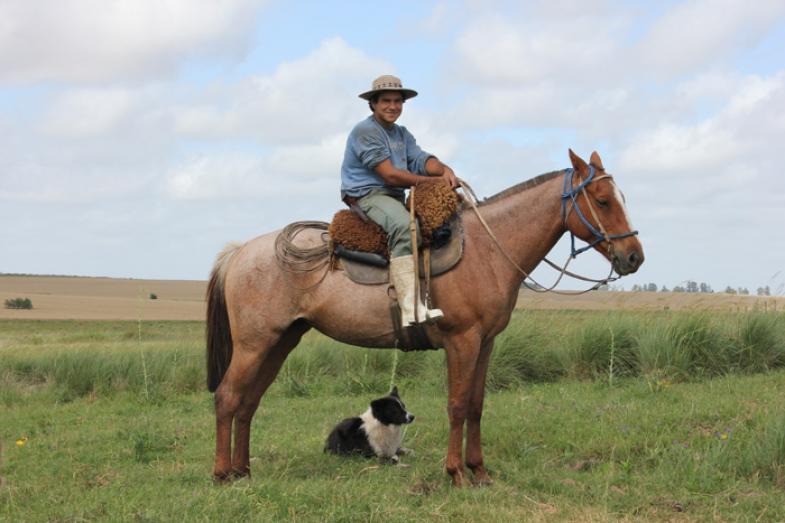 Gaucho at El Amanacer farms near Salto in Northern Uruguay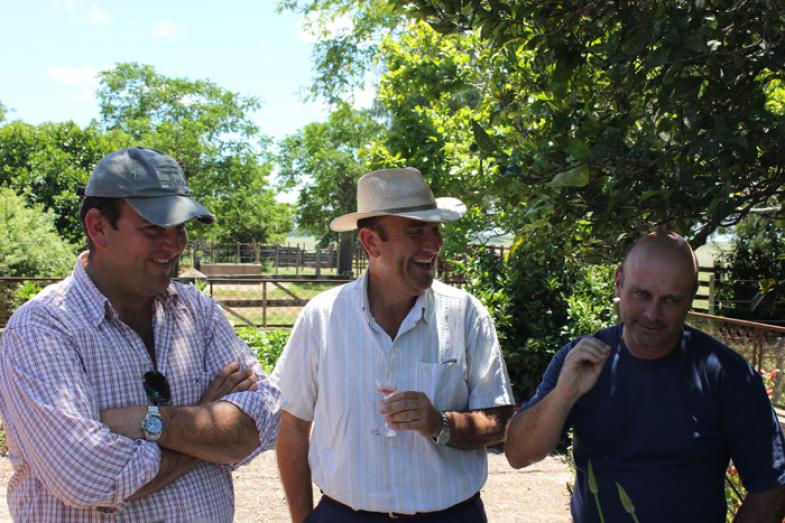 left to right: Areil and Rodolfo Silva Leggire and veterinarian Guillermo de Nava Silva.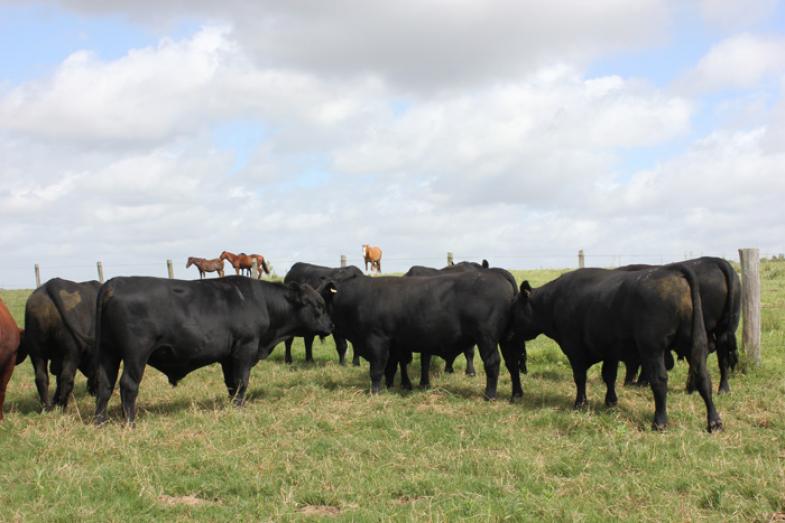 Group of sale bulls from Fossil Creek embryos at El Amanacer farms, Salto, Uruguay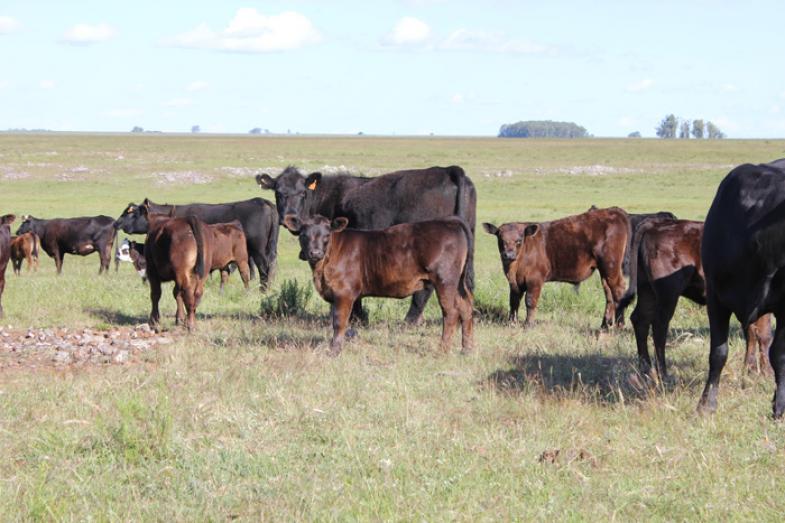 Calves sired by Fossil Creek Angus bulls on Julio and Marcia Tabordas farm Near Artigas in North Uruguay. The trees in the background are in Brazil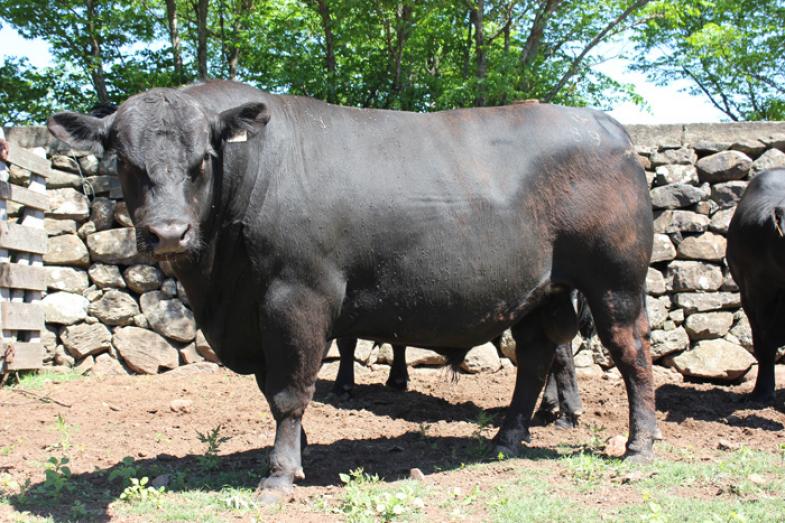 Bull number 89-10. Sold to Julio Taborda, Artigas ,Uruguay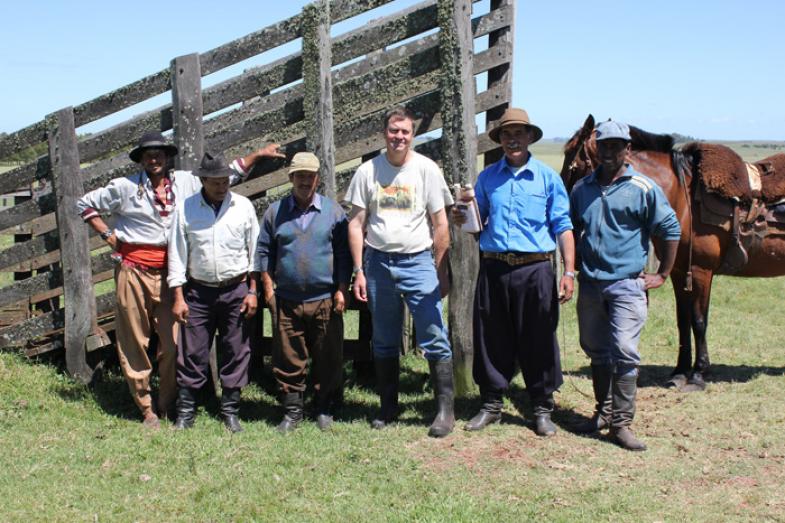 Neil and the Team, Julio Taborda's property, Artigas.